Delivering for social good
Our modular solutions are designed with a social purpose – we create smart spaces where people work, learn and live. They are frequently used for schools, healthcare facilities, housing and other vital social infrastructure. To do this effectively, we seek to understand the difference we are making to people's lives and the changes we are making to the planet. We call this social value.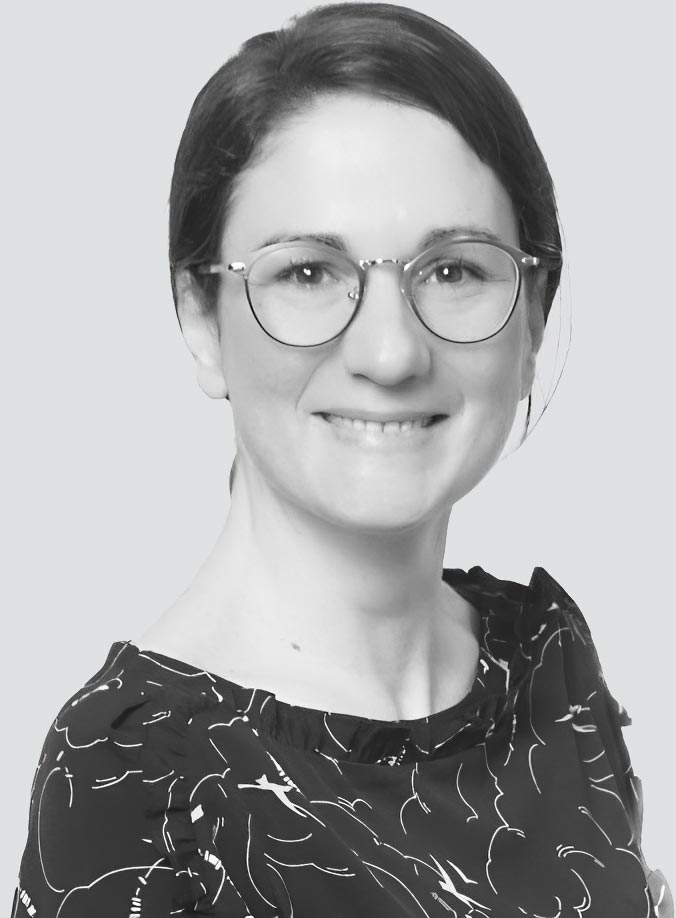 We are working with our suppliers to continue building understanding and awareness of sustainability and disclosure systems and frameworks. Our mandatory screening process will be a strong focus in the year ahead.
Elsa Delliére
ESG Director, Algeco France
You can access this Sustainability Report at any time. Download the PDF now
Social purpose and actions
Promoting equality, diversity and inclusion
Modulaire is committed to encouraging equality, diversity and inclusion (EDI) and eliminating unlawful discrimination. We extend this commitment to our customers, suppliers, stakeholders and members of our communities where we operate. We seek to create a fair and inclusive workplace environment where people can be free to be themselves no matter what their identity or background. We believe that diversity is fundamental to our work and to our future. We welcome new perspectives, recognising that they will drive our performance and our growth. We will ensure that each employee is respected and valued so that everyone can reach their fullest potential and contribute.
Providing a safe and healthy workplace
We are committed to ensuring the continuous improvement of health and safety at work and will ensure it remains a core business value. We believe that all incidents of personal injury and occupational ill health are preventable. All employees, contractors and visitors have a right to expect a safe place of work and Modulaire is committed to providing the highest standards of occupational health and safety to safeguard the wellbeing of all those working, visiting or living near our operations.
Progress against our Social KPIs
Of our seven Social 2022 KPIs, we have achieved five
KPI
Progress
Status
Zero Fatalities
Achieved
Completion of a global employee safety survey
Achieved
Reduce Lost Time Incident Frequency Rate per 100,000 by 15%
Not achieved
Paid Voluntary Time of 5,000 hours per annum
Not achieved
Develop a Graduate/Apprentice/Trainee Programme in all SBUs
Achieved
Participate and undertake three UN Days: March 8th - International Women's Day;
April 28th – World Day for Safety and Health at Work; October 10th – World Mental Health Day
Achieved
Key

Achieved

Ongoing

Not achieved
We made good progress on all our Social targets, with five out of the seven KPIs achieved, including most importantly Zero Fatalities. Progress is accelerating with a continuing emphasis on our safety performance, we have developed a revised Safety Plan to help drive further reductions.
On 25th March 2022, a detailed annual report - Communication on Progress (COP) - was submitted to the United Nations Global Compact, sharing our progress against the ten United UNGC Principles. The Modulaire COP report qualified at a Global Compact Advanced level and is available to all on the UNGC website.
A key objective in Q1 2022 was to focus on Sustainable Development Goal 5 (Gender Equality). On 8th March 2022, International Women's Day was celebrated across our business with activities and discussions focusing on gender equality. Each of our six regions organised workshops and awareness sessions based on the theme "Break the Bias".
Our Strategic Business Units celebrated World Safety Day with talks from experts and in Germany, our people created and shared a video to mark World Mental Health Day on 10th October 2022. In the film, our Group HR Director, SBU Managing Director and ESG Manager shared information about the importance of keeping mentally and physically healthy and the actions we can take.
Our people around the world have volunteered many hours to support social activities in local communities. In October, a volunteering programme took place in Italy at depots including San Gemini, Bari, and Marcignago, where around 200 employees cleaned green areas and the streets, and visited a local home for the elderly to provide companionship.
All SBUs have now developed programmes for Graduates, Apprentices and Trainees. Our Beverwijk site in the Netherlands was selected as part of the annual Industrial Study Tour for the manufacturing post-grads at the Institute for Manufacturing, University of Cambridge.
Social initiatives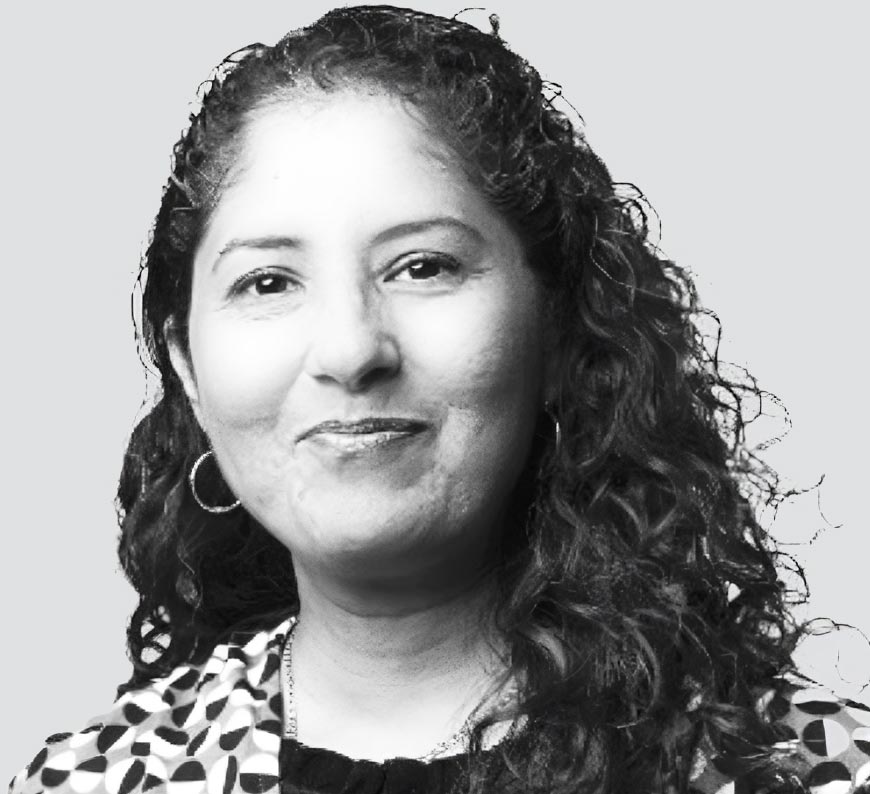 I am proud to be a part of a company with leaders who possess great expertise in sustainability and social responsibility. I have great confidence that the decisions they make within Algeco contributes to a sustainable and better world.
Grisel Garcia
HSE OBU Sweden
Promoting Social Enterprises
Algeco UK has sourced and introduced a range of products from Social Enterprises, offering our customers the same specifications (or better), whilst making a positive impact for social good.
Social Enterprises are businesses that reinvest most of their profits into social or environmental initiatives and projects. They often employ people who face barriers to finding work elsewhere, so benefit local communities in multiple ways.
The new Algeco product range includes building signage, drinking water dispensers, period products and flooring. We are offering internal and external signage from a Social Enterprise that provides job opportunities for vulnerable people where more than 75% of the workforce has a disability or a health condition. The flooring is made by a zero waste management Social Enterprise that redirects discarded carpet tiles, grades them and supplies them to community organisations and businesses across the UK.
These partnerships are delivering benefits for all parties and each product generates a Social Return on Investment report via the supplier, providing the audit trail organisations may need to demonstrate social value.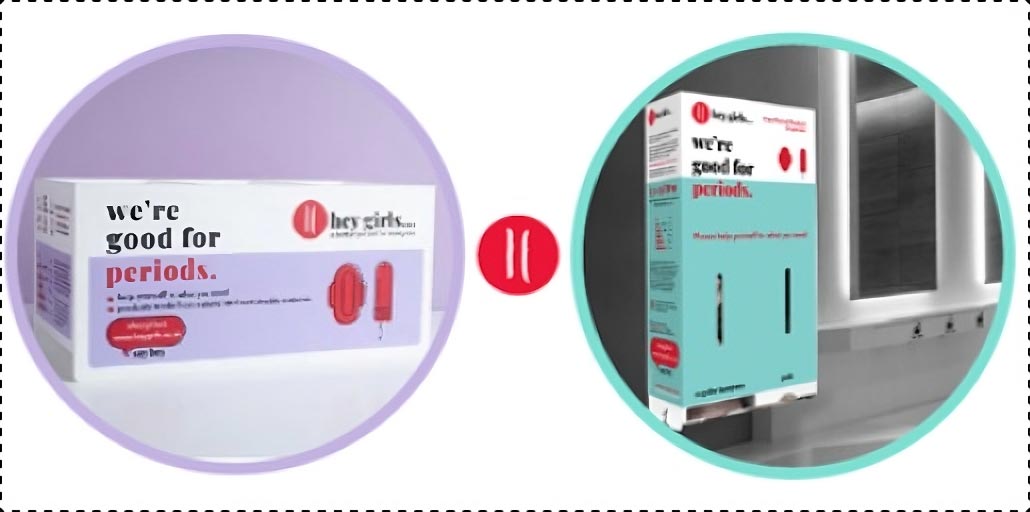 World safety and health at work day
As part of our Safety journey to Zero Fatalities, our whole group participated in the World Day for Safety and Health at Work on 28 April, which promotes the prevention of occupational accidents and diseases. In 2022, the day had a specific focus on enhancing social dialogue towards a culture of safety and health and in the Nordics, our teams engaged in talks, reflections and completed practical tasks around safety behaviours, life-saving rules, wearing PPE, incidents, accidents and near misses. Employees were encouraged to identify opportunities for continuous improvement and in Denmark, a First Aid course was carried out including resuscitation and defibrillator techniques.
Watch our video here: #letsacttogether
Build your own training centre
Our team in France have built their own training centre in St Amour to train colleagues in electrical plumbing skills. The training is delivered voluntarily by existing managers, with content that is being generated by experienced colleagues and supported by HR. The training is open to all employees who want to develop their skills and so far 49 people have received 1,700 hours of electrical training.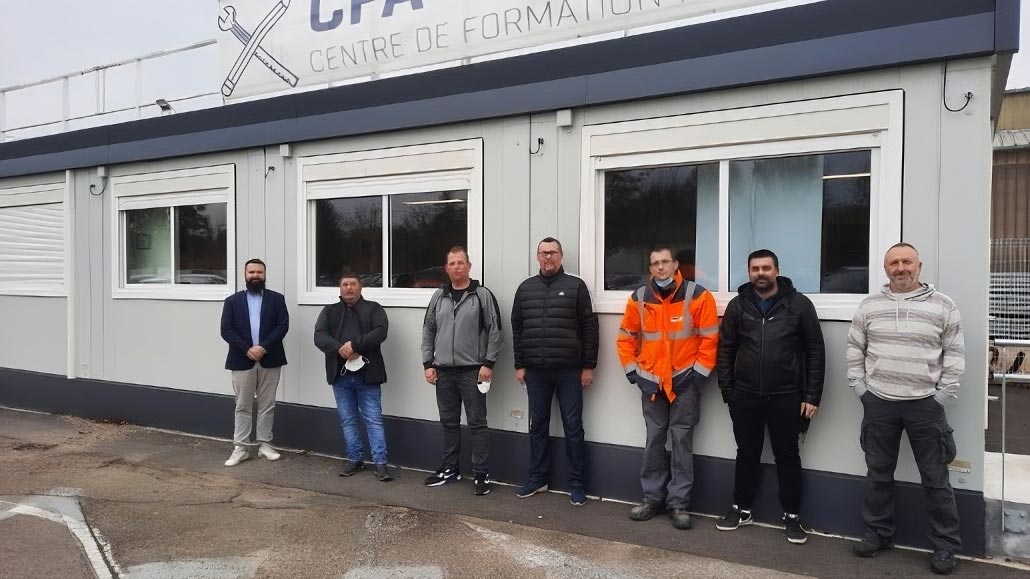 New flexible learning solutions
In Germany, the Algeco Academy was developed in partnership to improve our focus and approach to learning and development. It aims to make professional standard training accessible to all colleagues. In September 2022, an online learning management system was launched delivering different formats such as e-learning, live sessions and booking with external providers. It has received great feedback, in particular around how it supports our people to manage their learning flexibly.
Promoting good health & wellbeing
We value our people and believe that a healthy active lifestyle can make a positive contribution to wellbeing. In the Nordics, a social initiative called Algeco Sports was introduced to challenge and inspire employees to get physically active inside and outside of work. Over 20% of staff participated, resulting in positive employee feedback. The team also introduced education days regarding life balance, mental health and safety. These activities help to deliver our ESGS purpose and also align with our commitment to UN SDGs, building a strong sense of purpose for our people.
Supporting graduate training
Our UK Carnaby manufacturing facility welcomed postgraduates from the University of Cambridge, studying for an MPhil in Industrial Systems, Manufacture and Management, who were eager to learn about how offsite construction is transforming the built environment.
The students took a tour of the facility and discovered more about how to utilise Lean Manufacturing, along with Design for Manufacturing and Assembly, and how to deliver efficiencies and value that are well beyond those achieved by conventional onsite construction.
Supporting communities in Côte d'Ivoire
As a part of our commitment to ensure social value, Algeco Belgium and Netherlands continues to support a UNICEF project which aims to reduce plastic waste. The project is a women-led recycling market that transforms Côte d'Ivoire's plastic waste into safe and sustainable building materials at low cost. The successful project has now brought over 13,000 students to classrooms in Côte d'Ivoire with over 250 classrooms built.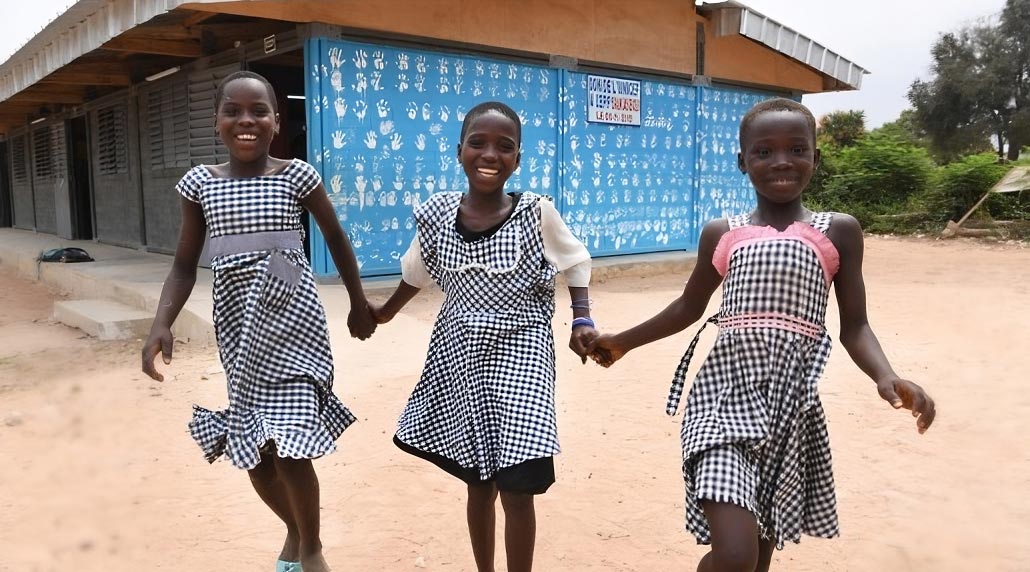 Celebrating International Women's Day
On March 8th 2022, we celebrated International Women's Day across our business, underlining our commitment to achieving gender equality. Our site managers in France gave a dedicated speech about the importance of the day and our people participated in a 'selfie' fundraising challenge raising more than €3300 for NGO Toutes à l'école to support high-quality education for girls in Cambodia.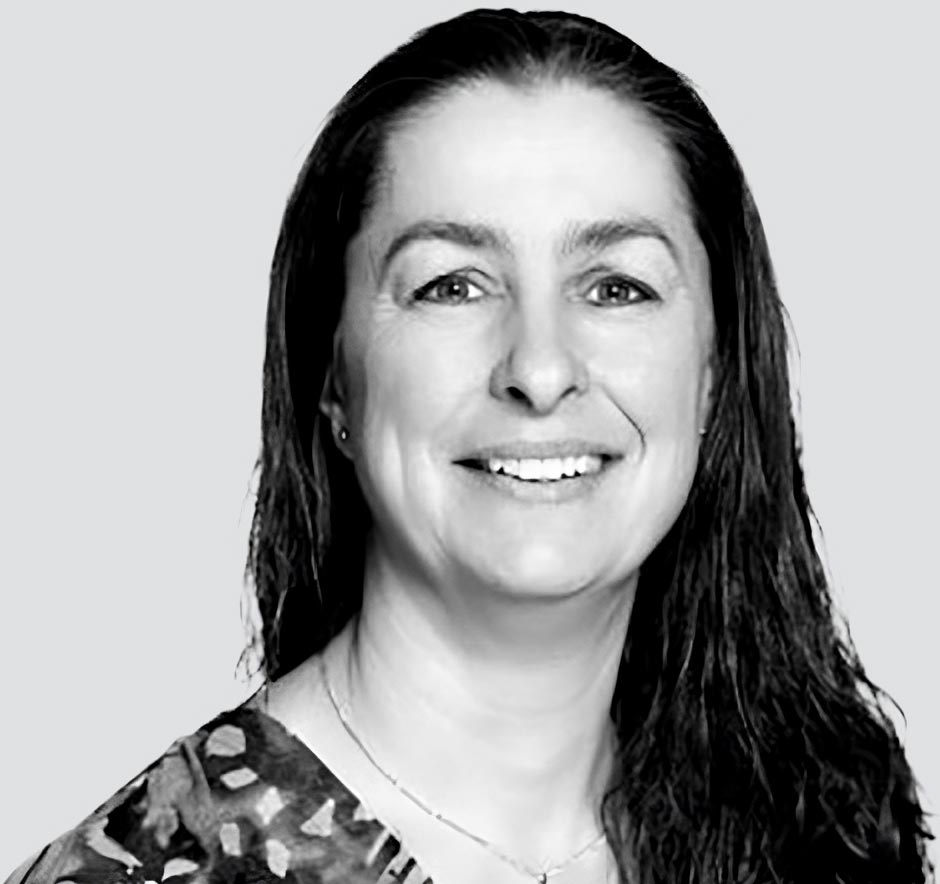 I am proud to be a part of a global company that supports local work. We give our time to charity, for example, the local nursing home, the mothers' aid organization, and the fight against cancer. It makes me happy that we can be professional in construction, a good partner for our customers, but also grounded enough to give to those in need
Anja Grove
Project manager OBU Denmark